Ideas for Serving More Fruit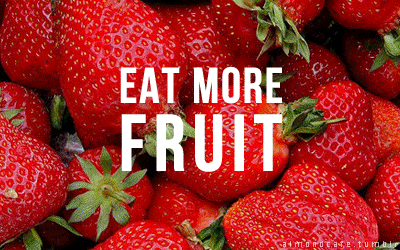 Most people don't get enough fruit, especially fresh fruit. There's nothing wrong with cooked, canned or dehydrated fruit, but fresh fruits are so much more appealing. The average adult needs at least one cup of fruits per day, along with two or more cups of vegetables. We think the first step to increasing your fresh fruit intake is to dump all the candy, cookies, and ice cream you've got in your kitchen right now. Temper your sweet cravings with delicious fresh fruit. Here are five easy ways to help you and your family members eat more fresh fruit.
Dig Into a Fruit Salad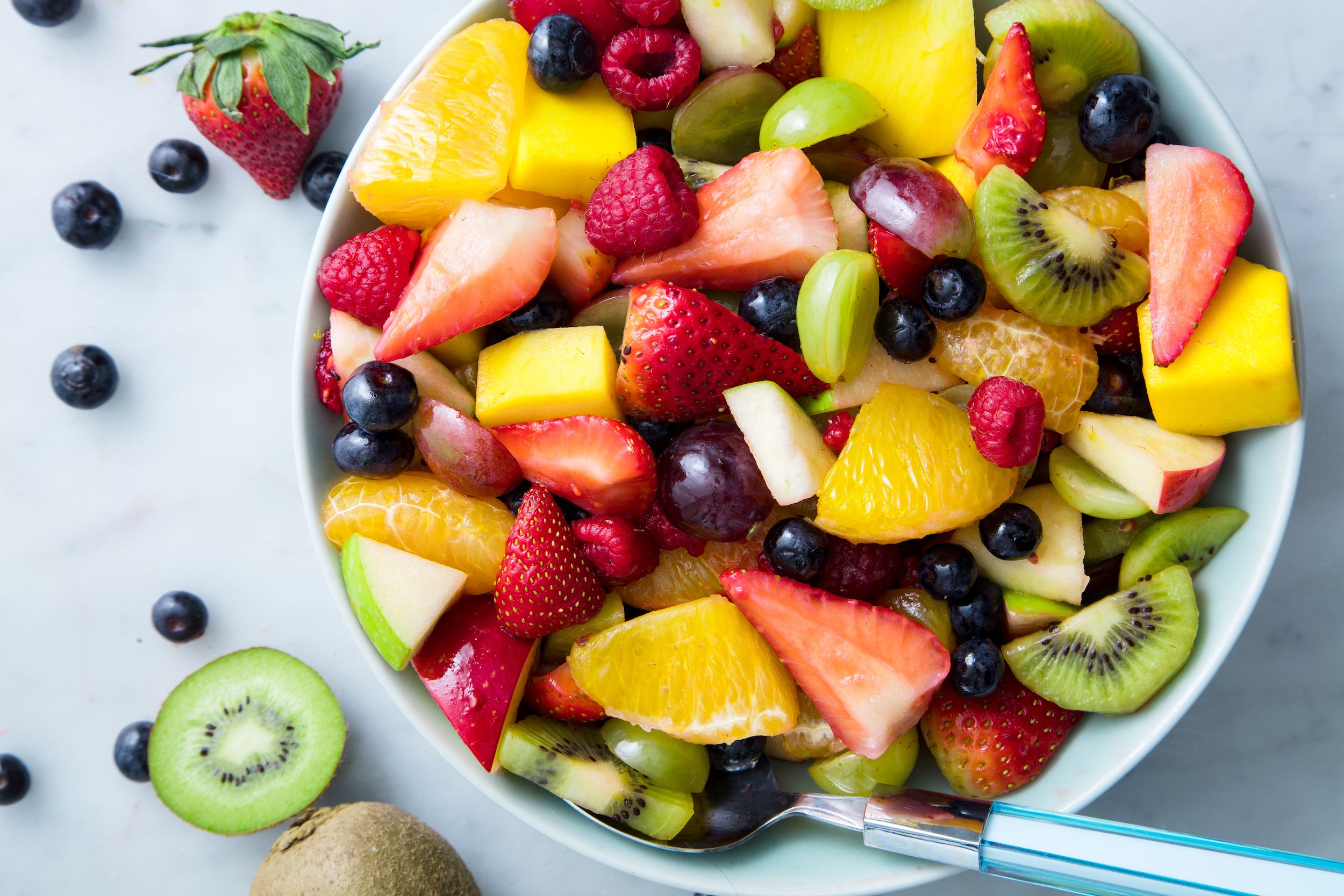 Fruit salads are a staple at summertime picnics. They can be light and refreshing, or they can be full of extra sugar and fats and higher in calories than you might think. How can you tell? If the fruit is covered with gobs of whipped cream or smothered in sugary syrup, it's probably got a lot of calories from the extra sugar. A low-calorie fruit salad will have just a light dressing that doesn't overpower the flavor of the fruit. You can also add fruit to a traditional garden salad.
Make a simple low-calorie fruit salad by combining fresh melon cubes, pineapple chunks, grapes, and strawberries. You can look for more festive fruit salad recipes; just stay away from ingredients that add too many calories or rely on fruits canned in heavy syrup.
Keep Fruit on the Counter
Out of sight is out of mind so don't hide all your fruit in the fridge, keep a few day's worth of fresh fruit on your kitchen counter. That way you'll be tempted to pick up an apple, orange, or pear instead of a candy bar. Nectarines and bananas also keep well at room temperature for a few days, as long as the peels are still intact. Just remember to keep the apples away from the bananas, unless you want them to ripen quickly.
Make Fruit Smoothies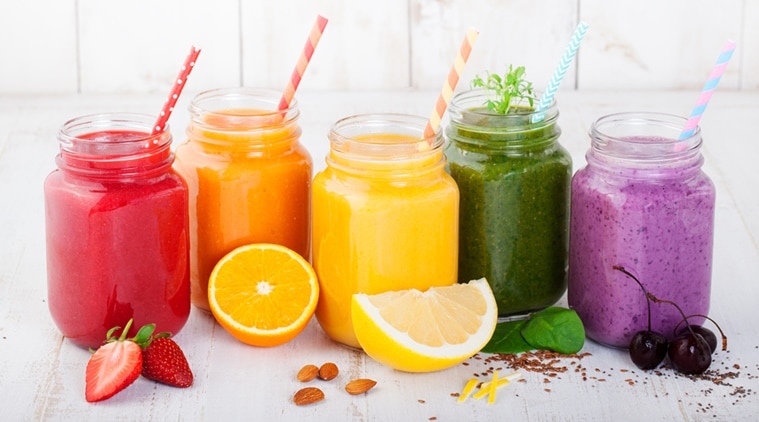 Enjoy fresh fruit in smoothies. A basic smoothie includes a banana cut into chunks, a cup of berries, a dollop of plain yogurt and a cup of milk or juice. Put everything in a blender for a minute or so and serve. If you have a heavy-duty blender, you can also add some ice cubes for a milkshake-like texture. Once you have this simple recipe down, you can explore more smoothie recipes.
Fresh Fruit for Dessert
Make a simple and delicious dessert by serving a bowl of strawberries and blueberries with a little dollop of whipped cream, topped with a sprinkling of nuts. If you want to eliminate the saturated fat from the whipped cream, you can use plain yogurt instead (Greek yogurt has a wonderfully smooth and creamy texture). When you look for dessert recipes featuring fruit and berries, remember to look for recipes that don't add too much sugar or fat.
Start early
To get in the recommended servings of fruits daily, start eating them early, with your morning meal. This could mean adding bananas to your cereal, berries to your yogurt or even a small bowl of mixed fruit with your muesli.
Take the Next Step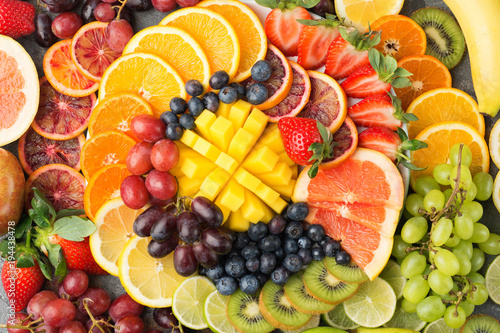 If you're already eating fruits every day, you may be ready for the next step: include more color. All fruits and vegetables contain vitamins, minerals and other nutrients that may help prevent heart disease, cancer and other illnesses. Some of these nutrients are fiber, potassium, folate, and vitamin A and C. The best way to get all the various nutrients is to eat fruits and vegetables of many different colors. Eat from as many color groups as you can each day.