FILLING BREAKFAST IDEAS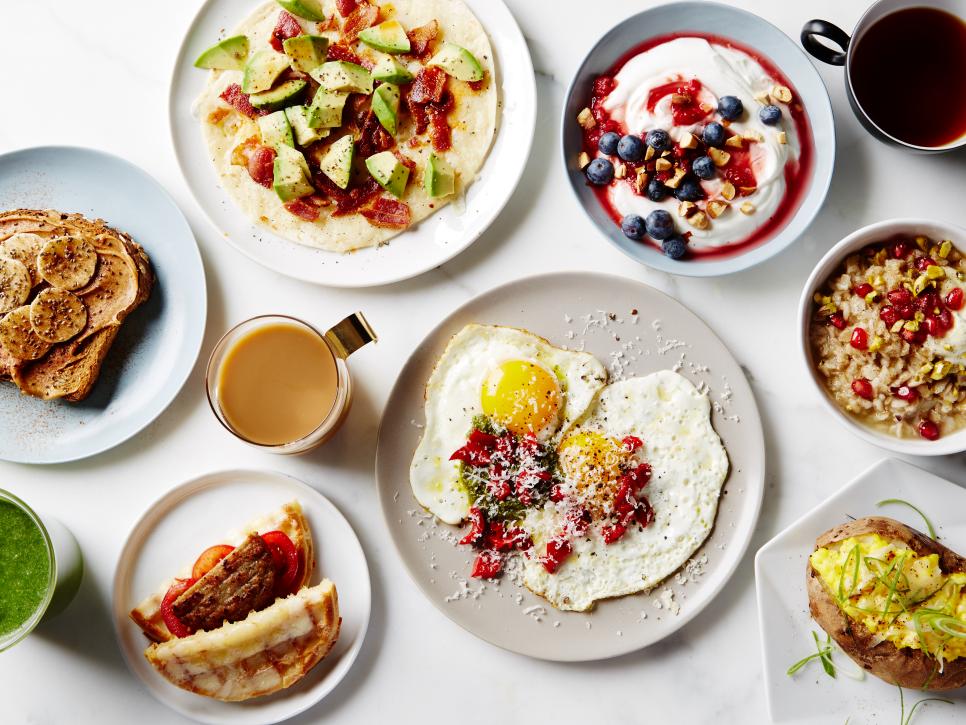 It's true what they say: Breakfast really is the most important meal of the day. In fact, studies show that breakfast skippers aren't as successful at weight loss as those who eat a nutritious morning meal. But don't eat just any old breakfast! Make sure it's as satisfying and simple as it is delicious and diet friendly.
GROWING OATMEAL BOWL 
What is it? A serving of old-fashioned oatmeal that's been cooked with twice the amount of liquid and for double the amount of time as standard oatmeal. The end result is a huge portion of hot cereal.
Why it's filling: The key is those old-fashioned oats, which are wholesome, high in fiber, and seriously satisfying. And since small portions can leave us feeling hungry and deprived, the super-sized serving is a major plus. Dairy milk adds filling protein. 
How-to: In a nonstick pot, combine 1/2 cup old-fashioned oats, 1/4 tsp. cinnamon, a dash of salt, 3/4 cup fat-free milk, 1/8 tsp. vanilla extract, and 1 1/4 cups water. Bring to a boil and reduce to a simmer. Cook and stir until thick and creamy, 12 – 15 minutes. Let cool slightly to thicken, then sweeten to taste.
OATMEAL PARFAIT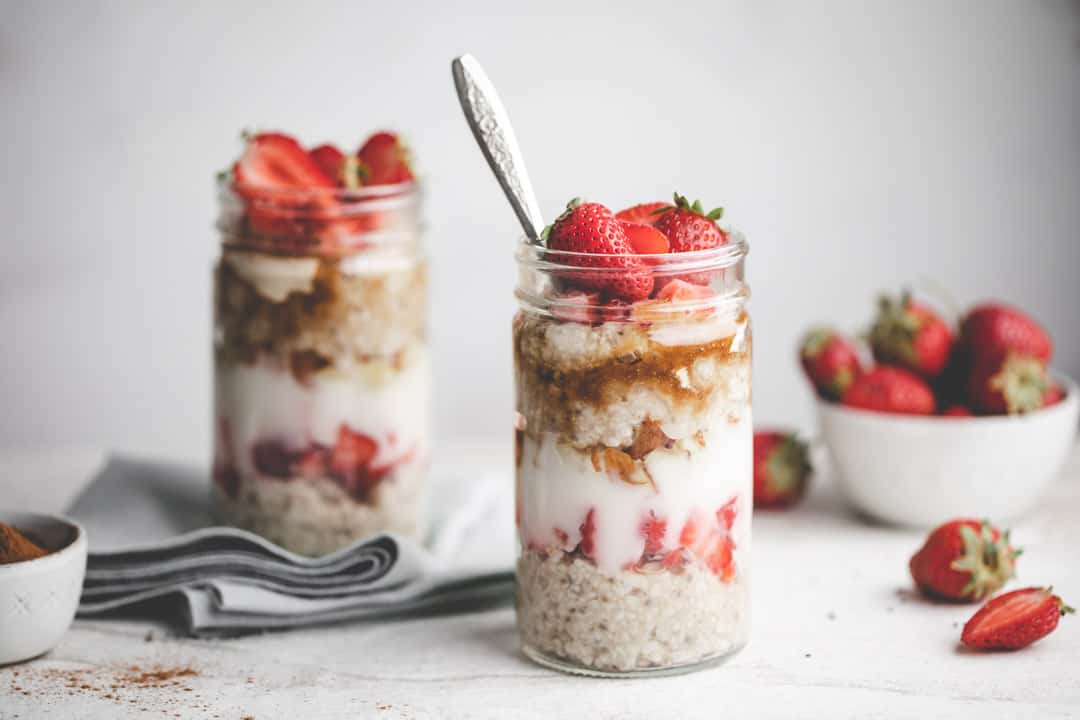 What is it? A variation of growing oatmeal, this parfait layers chilled oatmeal with fruit and yogurt.
Why it's filling: You already know why the oatmeal part is filling, and fresh fruit is one of the best sources of natural fiber. Plus, you can eat a lot of it without consuming very many calories. The yogurt adds some protein to the parfait.
How-to: Follow the directions for the growing oatmeal bowl. Refrigerate until chilled, at least 1 1/2 hours. Stir and layer away with your favorite fruits and nonfat yogurt.
FRUIT AND GREEK YOGURT BOWL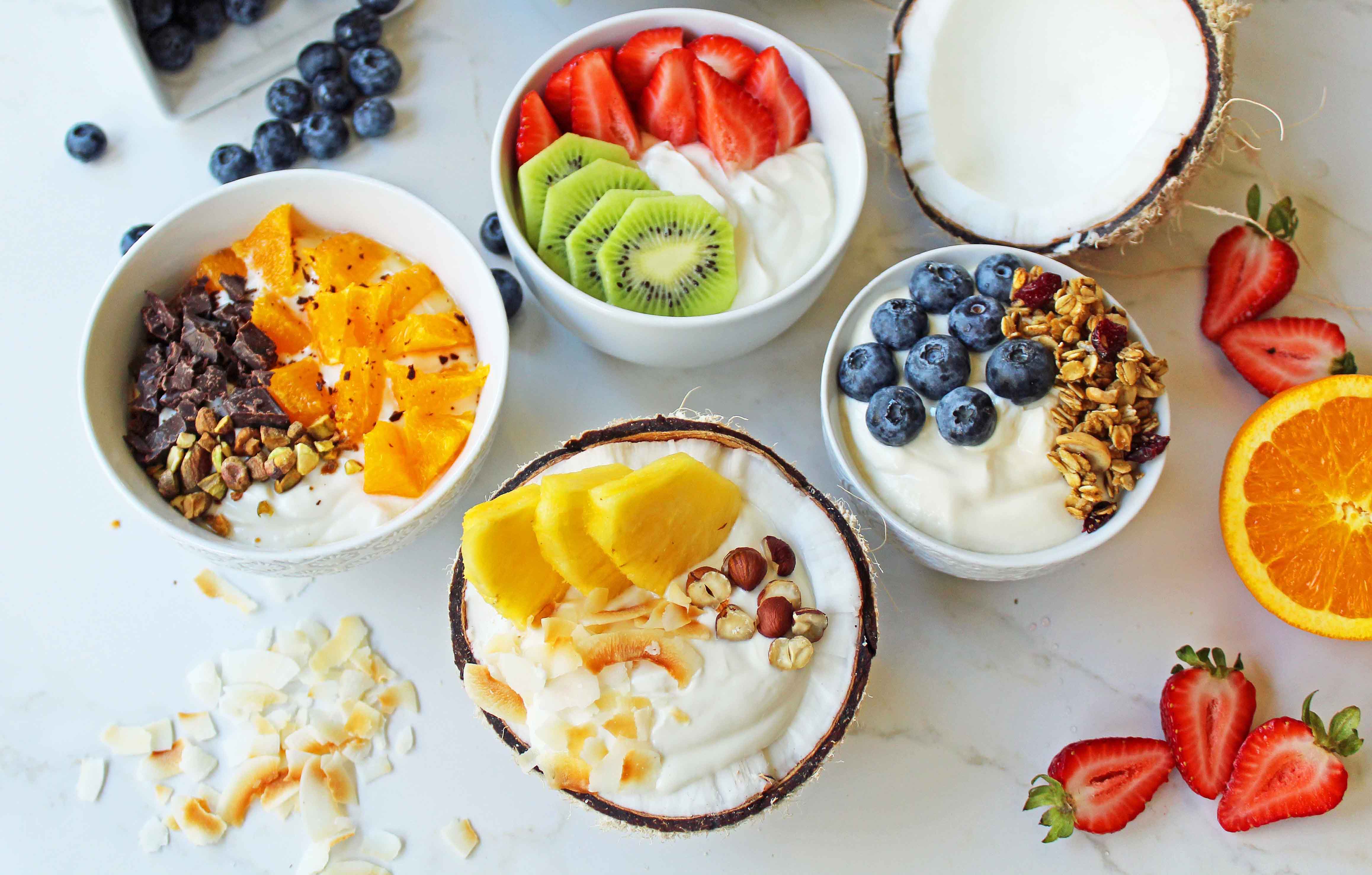 What is it? It's a bowl of fat-free Greek yogurt (like the kind by Fage or Chobani) that's topped off with lots of fruit. You can also add high-fiber cereal and a small handful of nuts.
Why it's filling: Greek yogurt is thick, creamy, and very high in protein. Paired with the fruit and cereal, you get that one-two punch of protein and fiber for a really filling start to your day. And the nuts add healthy fats to keep you satiated.
How to: Start by stirring some no-calorie sweetener into plain fat-free Greek yogurt. This really mellows out the tart flavor. Add chopped fruit (like Fuji apple and banana) or whole berries (like raspberries and blueberries). Sprinkle with cereal and nuts, and serve with a spoon!
EGG SCRAMBLE IN A MUG  
What is it? An egg-white or egg-substitute scramble that cooks in the microwave. Egg mugs are loaded up with veggies and light cheese and finished off with your favorite toppings.
Why it's filling: Egg whites and fat-free liquid egg substitute are all protein, and the veggies are another natural source of satisfying fiber. And since egg mugs are pretty low in calories, you can pair them with high-fiber foods like light English muffins (with a little light butter) and fresh fruit (with a side of nuts). 
How to: You'll need a few simple kitchen tools and ingredients. Overall, the how-to is pretty easy.
PROTEIN POWDER IN EVERYTHING 
What is it? It's literally pure protein! There are so many protein powders on shelves, from whey-based ones to those made from soy. There are vanilla options, plain varieties, and even chocolate flavors. Protein powder is a fantastic option for people who want to feel full after a morning meal but aren't into eggs or yogurt.
Why it's filling: Foods like pancakes and French toast are delicious and a few tricks will save you plenty of calories. But more often than not, carb-based morning meals don't have much protein. By adding protein powder you can feed your cravings and fill up at the same time.  
How to: For pancakes, make a simple batter. Whisk in the powder and prepare as usual! As for French toast, just whisk the powder into an egg bath made from egg whites or fat-free liquid egg substitute, vanilla extract, and a little no-calorie sweetener. Then dip a couple of light bread slices in the mixture, and cook in a skillet sprayed with nonstick spray. Yum!
INCLUDING PROTEIN POWDER IN YOUR DIET
Here are some tips on how to incorporate protein powder into your diet:
Add to your pancake batter. Toss a few tablespoons into a pancake (or waffle) batter for an instant protein punch.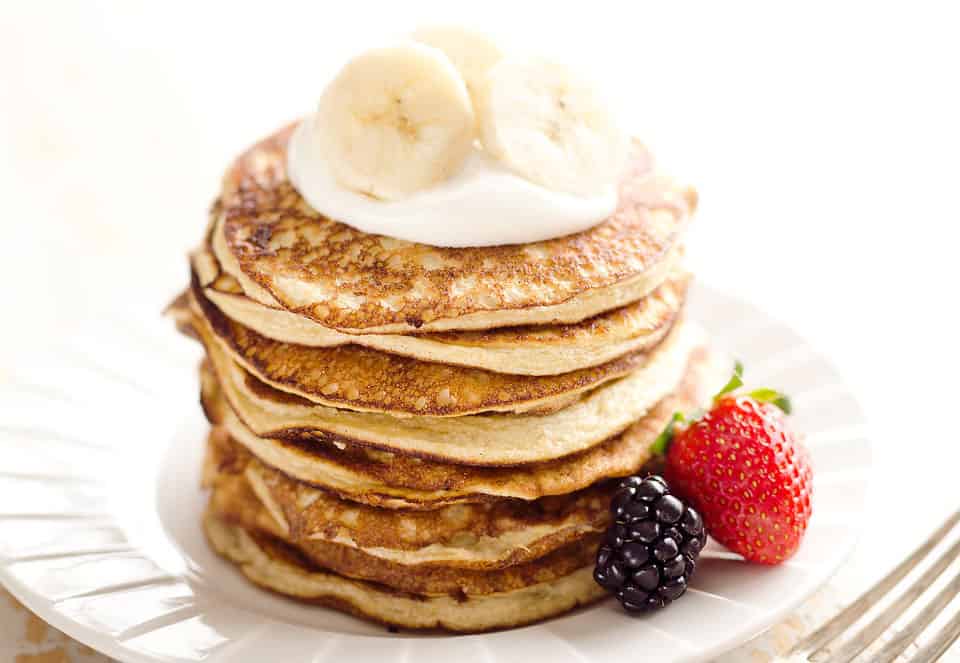 Add to your smoothie and blend for longer than usual. Protein powder gives smoothies and shakes an extra-frothy texture. Just blend on high for a little longer than you normally would.
Add to your oatmeal or overnight oats. If you love to start the day with an oat-based breakfast, protein powder is a great way to make your whole grains more satisfying.